Frequently Asked Questions
Calicos are fabrics with patterns and patterns. In these printed fabrics, there are many different materials. The printed fabric has always been one of people's favorite fabrics. It can be used in the evaluation of various fabrics that need to be used. Products produced by different prints have different effects. For the current printed cloth fabrics, their patterns are becoming more and more colorful. Want to learn more about how various printing patterns on cloth are formed? Next, I will share with you the whole process of cloth printing.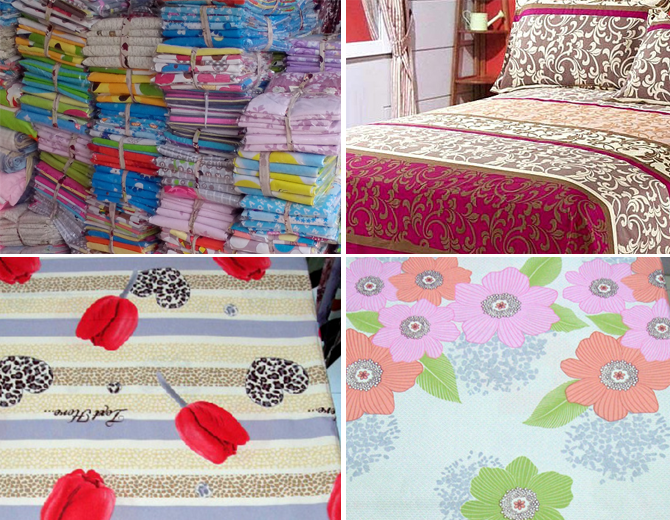 Cloths generally use silk, animal hair, or plant fibers such as cotton, hemp, and modern chemical fibers to spin embryo cloth through a certain technological process, and then through dyeing and finishing, sizing, printing and other processes to finally produce finished products. There are too many types, especially chemical fibers and other biomass fibers at current prices. However, it is mainly traditional brocade, silk, silk, hemp, cotton and modern nylon, velvet, woolen, rayon, acetate, man-made polyester, bamboo fiber, bamboo charcoal fiber, paper, etc.
Roller printing is like newspaper printing. It is a high-speed process that can produce more than 6000 yards of printed fabric per hour. This method is also called mechanical printing. In roller printing, the pattern is printed on the fabric through an engraved copper roller. The copper cylinder can be engraved with very delicate fine lines that are closely ordered, so that very delicate and soft patterns can be printed. For example, exquisite, swirly flower printing is a type of pattern printed by a roller printing machine.
The principle of thermal transfer printing is somewhat similar to the transfer printing method. In thermal transfer printing, the pattern is printed on ink paper with disperse dyes and printing, and then the printed paper is stored for use in textile printing plants. When fabric printing, through a thermal transfer printing machine, the transfer paper and the unprinted surface are stuck together. Under the condition of about 210 degrees Celsius (400T), the dye on the transfer paper sublimates and transfers to the fabric. , To complete the printing process, no further processing is required.
Supreme Technology focuses on the R&D and production of sublimation transfer printing, digital printing machines, roller transfer machines, etc., to provide customers with a complete set of printing equipment solutions. With decades of technical experience, Supreme Printing Machinery has a rigorous working attitude and product The pursuit of perfect quality has created a leader in today's printing industry. Supreme printing equipment has changed the traditional printing method of the printing industry. More efficient intelligent mechanical operation system, high-efficiency output, so that the cost becomes lower. Supreme Technology has created high-quality products, and each transferred product is more excellent and perfect in appearance and hand feeling.