Frequently Asked Questions
Zhejiang Longxiang Knitting Technology Co., Ltd
Source:Best printing machinery Time:2016-08-17 Click:85 Times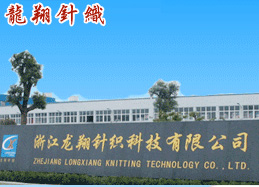 Zhejiang Longxiang Knitting Technology Co., Ltd. is located in Shaoxing City Paojiang Industrial Zone, Shanghai-Hangzhou Yong Shaoxing near the exit, the traffic is very convenient.
Our company is specialized in producing knitted fabric manufacturers: There are all kinds of high profile polar fleece, single velvet, Shuangmian Rong, coral cashmere printing, embossing, Jacquard, and other knitted products.
My company has five sets of Zhejiang Yuejian Jia Tanji, Taiwan convex knitting Taiyuan Ji 80, Taiwan Yuan map of imports of Yao Li pipeline 15, more than 800 employees, covering 110 acres, Nissan fleece 100 tons, the products are exported Europe, the United States, Southeast Asia, mainly for home textiles, clothing, apparel. I am all employees of the company Bingzhe "integrity, pragmatic, pioneering and innovative" principle. Welcome to visit our customers around.
[prev: Shenzhen, a fast - printing] [next: Ningde City Power Jewelry Co]
Hot Product Recommendation