Frequently Asked Questions
Shenzhen Bao Shi Ya Technology Co., Ltd
Source:Best printing machinery Time:2016-08-17 Click:73 Times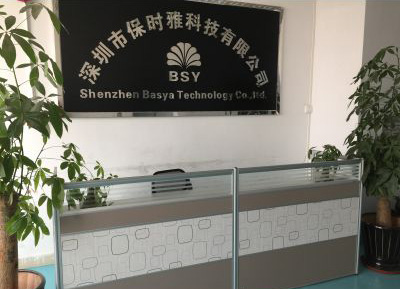 company profile
"Let communication more life, so that life is more exciting" is "Paul time" brand vision;
"Do first-class products, to do business responsibly" is "Baoya Ya," the social mission;
"Pro-like, to create brilliant" is "Baoshi" spirit of enterprise;
"The courage to open up, innovation and creation" is "Baoshi" concept of development;
"To provide users with caring service" is "Porsche Ya" commitment;
"Harmony, win-win and development" is "Baoya Ya," the conviction of cooperation;
"Be assured of the user to do the brand" is "Paul time," the brand concept.
We focus on consumer electronics products, especially for the majority of mobile phone users to provide rich color design, style and diverse, model complete, high-quality superior protection products. Shenzhen Bao Shi Ya Technology Co., Ltd. was established in Shenzhen in 2008, is located in the bustling Huaqiang North shopping district, the factory is located in Baoan Shajing Town, "Baoya" is our well-built brand image stores located in Huaqiang North Yuanwang digital city. The main products include Japan Dijiao process color crystal protective shell TPU soft jelly color protection sets of Symphony protective cover, models involving Apple iPhone, HTC, Samsung, Huawei, ZTE, Lenovo, Cool, backgammon and other mobile phone brands.
We are committed to meet the different needs of different consumer groups, providing excellent quality, affordable products. The company's brand "Porsche", the design concept of new, rich product line complete, for the National Recruitment Agents, whether you are just starting the cause, or your business is expanding, we can provide the core competitiveness of the hot products . At the same time, we also provide OEM, ODM services, according to your needs to provide customized services. Here as long as you have ideas, as long as you have creativity, we can turn it into your satisfaction with the products, realize your dream of wealth.
The company is vigorously carry out technological innovation, "Porsche" will adhere to our philosophy, strengthen our pursuit of the global and look forward to more partners to join our ranks, our future needs your witness and supervision and support, enthusiasm All are welcome to Paul when the company, factory, visit, study, business negotiations.
[prev: Shantou Bangmei Textile Printing Co] [next: Zhejiang Pidu Clothing Co., Ltd]
Hot Product Recommendation