Frequently Asked Questions
Qingdao Desheng transit printing group
Source:Best printing machinery Time:2016-08-19 Click:18 Times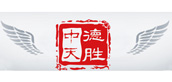 Project background:
The company mainly focuses on traditional printing and screen printing, in order to break through the traditional printing process and improve the production efficiency and quality of digital printing. Combined with the northern market, the demand for personalized digital printing of various fabrics such as cotton and silk. The company urgently needs to improve the technical management, improve the quality of printing products, and improve the printing equipment to become a top priority.
Company overview:
Qingdao desheng zhongtian textile co., LTD. Was established in February 2005. It is one of the most important printing enterprises in northern China, and the promotion of heat transfer printing and digital direct printing has a monopoly position. From 2012 to now, desheng zhongtian textile co., in order to seek better equipment suppliers, and finally cooperate with our company (supreme printing machinery) to achieve win-win cooperation. The company becomes Qingdao desheng zhongtian textile factory machinery production and solution supplier, through hard product quality and considerate service. The supremacy ensures the normal operation of every machine, improves production efficiency and creates greater value for customers.
Advantages of digital direct-jet printing machine:
1. High printing accuracy -- using the Japanese epson 5113 sprinkler head, which has 8 rows of nozzles and 400 holes in a single row, it has a total of 3,200 sprays, twice as fast as the traditional five-generation sprinkler head.
2. Adopt Japanese imported THK linear guide rail, multi-point pressure paper wheel, automatic release system;
3. Automatic configuration: automatic feeding, automatic ink drawing, automatic scraping, automatic sprinkler cleaning system, automatic cleaning sprinkler head;
4. Built-in drying system, intelligent humanization, avoid manual drying.
Solution:
DE transit textile factory mainly such as cotton, hemp, silk fabrics, the fabric is not high temperature resistant, every day the recommended first digital jet printing GB - 1823 - d, to work ten hours a day, 60 ㎡ / h with direct injection machine speed calculation, production: 60 ㎡ / h x10h = 600 ㎡.
Project process:

Adopting process:
First direct injection of digital printing is the pattern design by digital form input to the computer, through the computer color separation tracing draft system (CAD) editing process, by computer control micro piezoelectric ink jet mouth again to special dyeing liquid direct injection to the textile, forming the required pattern.
Effect:
The first digital direct-printing machine is suitable for all kinds of garments, such as pure cotton and hemp silk. After editing and processing of the printing color of the computer, it is painted by the direct jet. The color image formed, with bright color, clear pattern, soft feel, no fading, strong, washable and so on.
[prev: Jiangsu Xinlinyuan Embroidery Textile Co., Ltd] [next: Tong kun group co. LTD]
Hot Product Recommendation