Frequently Asked Questions
Jiangsu Xinlinyuan Embroidery Textile Co., Ltd
Source:Best printing machinery Time:2016-08-19 Click:18 Times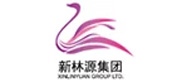 Project background:
The weaving belt is quite large in the market of women's shoes, combining the current popular elements, such as printing, letters, electroembroidery and so on. Street style, Bohemian style, delicate and elegant wind, different tapestry of the visual style of different, deeply loved by the designers. The first printing is from the main production of the weaving belt machine, using far infrared precise double-sided printing, the machine transfer effect is good, the position is accurate, is deeply attracted by the manufacturers of the ribbon industry. This time, the new forest source embroidery textile and ribbon printing project is finalised, it is very important to the supremacy printing machinery in the textile printing occupation market. At the same time, it is of great significance to individualize auxiliary materials for the new forest source embroidery textile products.
Company overview:
Jiangsu new Lin Yuan textile embroidery co., LTD. Is a set design, development, production and sales as one of professional accessories suppliers, is the first domestic specialized is engaged in the inclined bar and lace ribbon trend research, is the nation's largest embroidery lace and inclined lace ribbon manufacturer.
Advantage of top weaving machine:
Ribbon printing machine
1. Use far infrared accurate counterposition and precise positioning to ensure product transfer effect
2. With double-sided transfer positioning frame, it can easily realize the double-sided transfer of the ribbon, and the two-sided pattern is accurate.
3. Using the raw material blanket of American dupont company, the thickness is 10 mm, the transfer effect is good and the service life is long.
4. Built-in double-layer roller, heating and electric conductivity, stable oil temperature, and better transfer effect.
Solution:
1. Weaving printing scheme: selection (printer, ribbon heat transfer machine)
Project process:

Adopting process:
The ribbon printing is an artistic product, according to the pattern design of the corresponding printing process. There are three kinds of direct printing, anti-dye printing and discharge printing. Direct printing is directly printed on white or light-colored fabrics with dyes or pigments, and then reprocessed by evaporating to obtain decorative patterns. The process is short and the most widely used.
Ribbon thermal transfer process: scanning pattern - computer design, color, hook figure - through the printer to print pattern (use of consumables: thermal transfer ink, thermal transfer paper) - through the ribbon printing machine transfer printing on the known ribbon
Effect:
First ribbon printing special dedicated machines, the principle is using thermal transfer printing ink to print the pattern to the thermal transfer paper, and then after high temperature, the ink will be sublimation transfer to the surface of substrates, cooling color will remain on the cloth, after first ribbon sublimation printing machine after colorful, lifelike, won't fade, effect is better!
[prev: Jiangmen City, the United States of high - Adhesive Products Co] [next: Qingdao Desheng transit printing group]
Hot Product Recommendation