Frequently Asked Questions
Dongguan City, the world - Rubber Co
Source:Best printing machinery Time:2016-08-19 Click:19 Times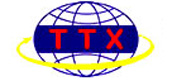 Project background:
The green yoga mat is made of natural latex, natural rubber and other natural materials. The yoga mat should be soft and elastic, and the common ones are TPE, PVC, EVA and natural rubber. Personalized digital printing is more and more popular with the mouse, yoga and other printing. Therefore, it is often seen in yoga classes that some people use a colorful, flowery yoga mat. Market demand determines the direction of product improvement. Tongtian rubber co., LTD. Is a new creative product to provide personalized rubber printing.
Company overview:
The dongguan tong rubber co., LTD. Combines natural rubber products of scientific research, production and marketing in a body's modernized professional OEM orders production enterprises, mainly produces high-end mouse pad, mouse packages, each style wristbands pad, keyboard pad, floor MATS, door MATS, bar mat mat (bar), game pad, coasters, placemats, table mat, mahjong mat, auto stop slippery mat, yoga mat.
Advantage of the first roller printing machine:
1. carpet tape from type, using synchronous rod adjustment, and with a pressure balance beam, ensure each blanket and heating cylinder pressure, completely solve the carpet with a cool in the event of blackouts during the shutdown or problems, better protection carpet tape, prolong its service life;
2. The machine adopts imported components, printing machines, and the separation of electrical boxes and hosts makes the electrical appliances live longer, and the digital controller has higher precision.
3. Automatic collection and distribution system;
4. The hardware configuration is high, the main wall board and all the shaft roller are strengthened and the professional finishing work;
Solution:
1. Digital printing scheme of mouse pad and yoga mat: matching (printer, mouse pad drum heat transfer machine)
Project process:


Adopting process:
Roller printing machine thermal transfer process: scanning pattern - computer design, color, hook figure - through the printer to print pattern (use of consumables: thermal transfer ink, thermal transfer paper) - through roller transfer printing machine transfer printing on the cloth
Effect:

The highest for mouse mat, yoga mat made special models, its principle is using thermal transfer printing ink to print the pattern to the thermal transfer paper, and then after high temperature, the ink will be sublimation transfer to the surface of substrates, after cooling will be retained on the cloth color, after the first roller printing machine sublimation colorful, lifelike, won't fade, effect is better.
[prev: Dali Group] [next: Jiangmen City, the United States of high - Adhesive Products Co]
Hot Product Recommendation