Frequently Asked Questions
Dali Group
Source:Best printing machinery Time:2016-08-19 Click:16 Times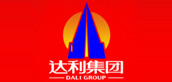 Project background:
China's 1.3 billion population is a big clothing consumer market, with the improvement of national disposable income, people tend to spend their money on personalized fashion apparel, which makes the international and domestic manufacturers in the clothing market saw the new opportunities and prospects. As an integral part of garment production and manufacturing, "printing patterns" is of vital importance in the development of clothing. People need more vibrant colors and patterns to show enthusiasm, and different printing techniques are needed to show more personality. This requires Dali to have more requirements on the clothing print.
Company overview:
Dali international group co., LTD. Is a world renowned silk textile and clothing company. The company was founded in 1973 and listed in Hong Kong in 1992. Company specializing in high-end men's and women's silk products, including woven, knitted, fashion clothes, underwear series, tie clothing and silk home textile products, and provide spinning, weaving, printing, dyeing, finishing to finished product manufacturing integrated one-stop production and service.
Advantage of the first roller printing machine:
Rotary printing machine
1, carpet tape from type, using synchronous rod adjustment, and with a pressure balance beam, ensure each blanket and heating cylinder pressure, completely solve the carpet with a cool in the event of blackouts during the shutdown or problems, better protection carpet tape, prolong its service life;
2. The machine adopts imported components, printing machines, and the separation of electrical boxes and hosts makes the electrical appliances live longer, and the digital controller has higher precision.
3. Automatic collection and distribution system;
4. The hardware configuration is high, the main wall board and all the shaft roller are strengthened and the professional finishing work;
Solution:
1. Solution 1:
digital printer + roller transfer printing machine, thermal sublimation transfer printing application, which can meet all requirements of existing and potential customers.
2. Solution 2:
paint direct spraying digital printing machine, digital direct-injection application, which can meet all requirements of existing and prospective customers.
Project process:

Adopting process:
Roller printing machine thermal transfer process: scanning pattern - computer design, color, hook figure - through the printer to print pattern (use of consumables: thermal transfer ink, thermal transfer paper) - through roller transfer printing machine transfer printing on the cloth
Effect:
Since the use of the first digital device, Dali international group printing is stable and fine, more than the expected effect, and can be completed on time. Therefore, Dali international has stepped up cooperation with supreme printing company machinery. In order to meet the requirements of bulk orders, Dali international group continuously upgrade, now has dozens of sets of first digital printer and dozens of supreme roller transfer printing machine and injection machine, guarantee the production efficiency.
[prev: NO] [next: Dongguan City, the world - Rubber Co]
Hot Product Recommendation